Ready to start?
Create, collaborate, organize, share and publish
your content in all formats.
Demos and tutorials
A creative and audiovisual ecosystem based on the e-portfolio,
which accompanies the student from Primary to University,
offering new communication possibilities and collaborative tools.
An eportfolio tailored to each one of the players
Our Community say
Marcia Banks
Vice Principal at ECOLINT - International School of Geneva. Founders of International Baccalaureate.

As a teacher, and as Vice Principal, one of my priorities and obligations is to identify and create a significant environment focusing on the learning process. I immensely enjoy working on MyDocumenta: it promotes student creativity, and encourages critical thinking, problem solving, and process-focused learning.
Lis Costa
Education and Audiovisual Communications lecturer at the University of Barcelona.

Since we began working on the digital portfolio with mydocumenta, the students have become proactive. MyDocumenta has helped us to make a significant qualitative leap in the use of the digital portfolio. It liberally allows students to work multimodally, collaborate on projects, and become aware of their own learning process.
Meritxell Formiga
Science Teacher, Tordera High School, Barcelona.

The use of MyDocumenta centres around the work of the student, in allowing students to produce their own content. While Moodle type platforms and other LMS are very useful for teachers when it comes to classroom management and curriculum design, MyDocumenta helps the students to work with multimedia independently, and in collaboration, within a fully digital environment.
OUR PROJECTS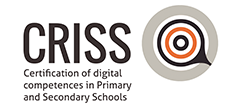 CRISS. DEVELOP, EVALUATE AND CERTIFICATE DIGITAL COMPETENCE IN YOUR SCHOOL
http://www.crissh2020.eu
his project has received funding from the European Union's Horizon 2020 research and innovation programme under grant agreement No 732489.
AMIGO is the next generation of STEM Personal Learning Environments. A comprehensive ecosystem for a personalized and vibrant learning experience. http://www.amigostem.com
AMIGO CONSORTIUM is formed by GRUPO EDEBÉ and DOCUMENTA SL © AMIGO PLATFORM: EDEBÉ & MYDOCUMENTA © PERSONAL LEARNING ENVIRONMENT (PLE) & © STEM SOCIAL NETWORK (SN): GRUPO EDEBÉ © EPORTFOLIO (LLLEP), © USER RESOURCE LIBRARY, © PORTABILY AUTHORING TOOL (AT): DOCUMENTA SL ©STEM ENRICHED DYNAMIC PROFILE (EDP): DOCUMENTA SL & GRUPO EDEBÉ
IMAILE, Innovative Methods for Awards Procedures of ICT Learning in Europe, www.imaile.eu, is an innovative project funded with support from the European Commission in the context of the Seventh Framework Program under Grant Agreement #619231